Free M4a to MP3 Converter
From Maniactools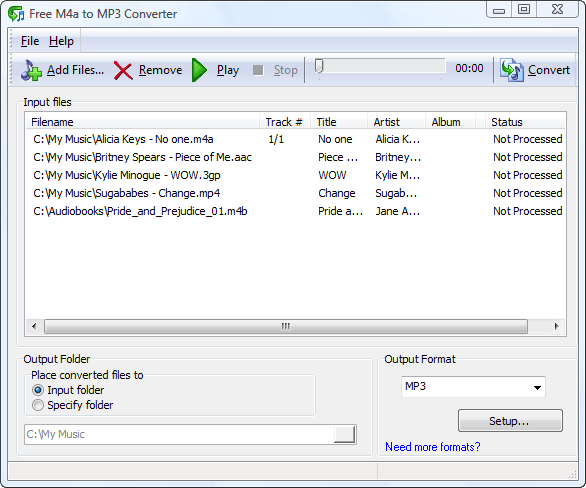 Do you need to convert AAC to MP3? M4a to MP3? MP4 audio to MP3? Your favorite player doesn't support M4a audio? Then take a look at the new tool from ManiacTools, Free M4a to MP3 Converter.
The program supports a number of input formats, like the above mentioned AAC, M4a, MP4 audio, M4b (audiobooks), and some other MPEG-4 based audio formats. You can convert those types of audio files to MP3 or uncompressed WAV.

Download/Info page
Does what its suppose to in nice interface and FREE!
5/5 for my purpose of converting mp4 to mp3s.